Generation eARTh (Hindi)
In collaboration with Slam Out Loud to support young people in India in becoming Climate Changemakers. This content is available in English and Hindi, localising our Climate Changemakers campaign in India.
Slam Out Loud believes in the transformative power of children's creativity in learning and making change. Their unique approach to engaging children through WhatsApp makes sure no one is left behind, especially while COVID-19 leaves so many children unable to attend school in person.
Together we have developed 5 new learning activities, based on the different elements of nature: Earth, Water, Fire, Air and Space.
Woven throughout the activities are a combination of meditation, poetry, traditional Indian folk tales, storytelling and visual art activities. This blend of creative activities helps children make deeper connections with nature and culminates in asking them to reflect on why learning about this experience has been important to them.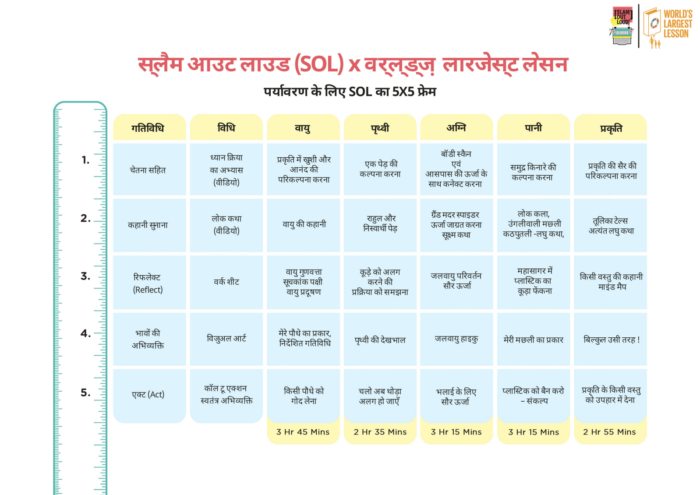 Lesson plans, Projects
10-14
Hindi
Protecting Planet Earth
< 1 hour