During lockdown educators and parents have been using the new Explorers for the Global Goals activities to keep kids learning.
Explorers for the Global Goals is a set of colourful characters and fun activities for ages 4-8. Children can develop 5 key characteristics – empathy, curiosity, problem solving, creativity and effective communication – and grow up to change the world!
Below are some of our favourite photos sent on social media using #GlobalGoalsExplorers. Check out the activities here and send us some photos of your own tagging @theworldslesson on social media!
Dunbarney Primary School, UK


Teachers used the Explorers resources as part of their online learning curriculum. Children and their parents took part in all five activities and sent in photos as evidence of their work. Older students also took part in wider discussions around the Global Goals.
Girl Scouts Daisy Troop, USA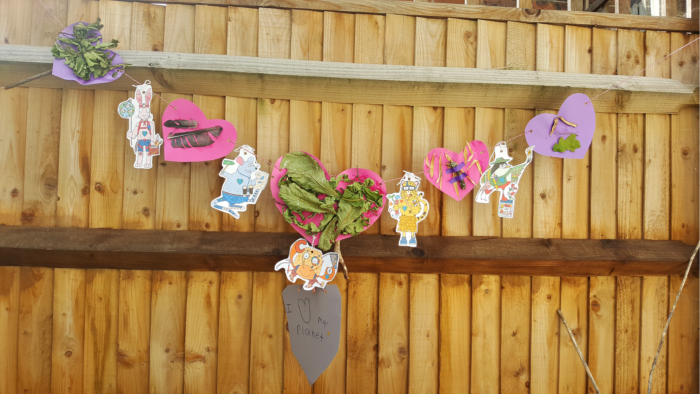 The Troop were given the opportunity to earn the green clover petal, which teaches the girls to use their resources wisely. They took part in the We Love Our Planet activity, decorating chains of hearts with natural objects to show their love for Planet Earth.
Renmore Junior School, Ireland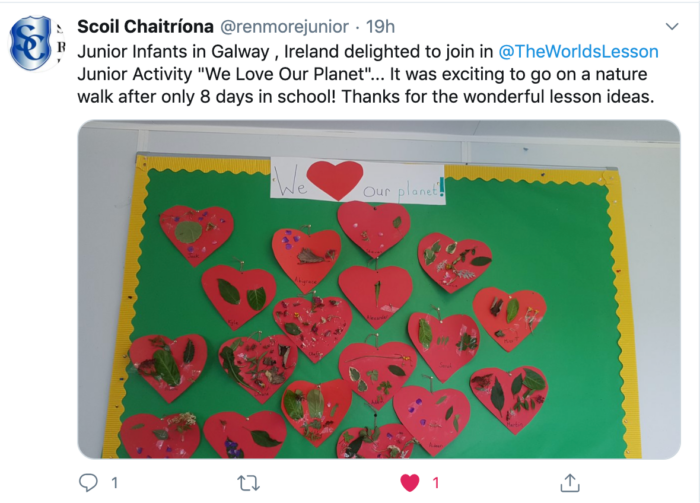 Bantaskin Primary School, UK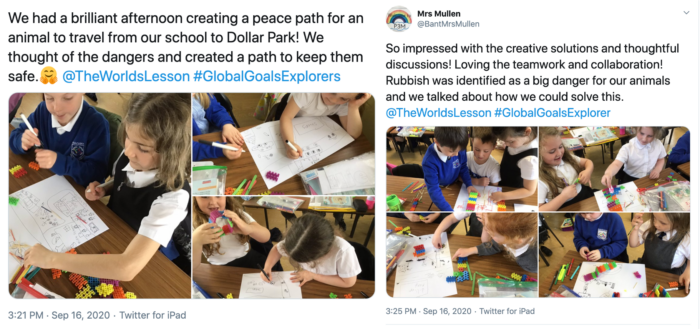 Waverley Kindergarten, New York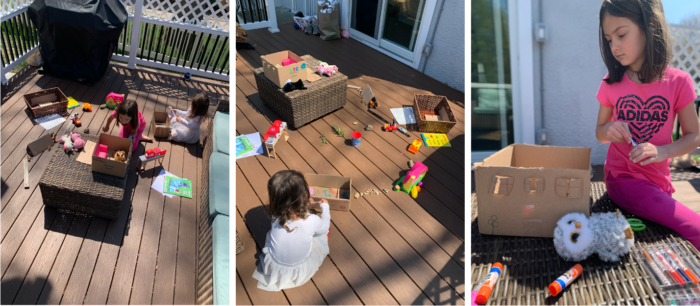 A teacher at Waverley Kindergarten shared the Maps for New Friends lesson as part of the weekly social studies e-learning, using Google Classroom. In previous weeks, students were given assignments about map making and maps. The final lesson of the year then included a presentation of previous weeks lessons, with Maps for New Friends as the final activity for the year. Instructions were provided via Google slides, along with a downloadable PDF of the Maps for Friends activity for parents to use.
Care4kids International Children's Home, Kenya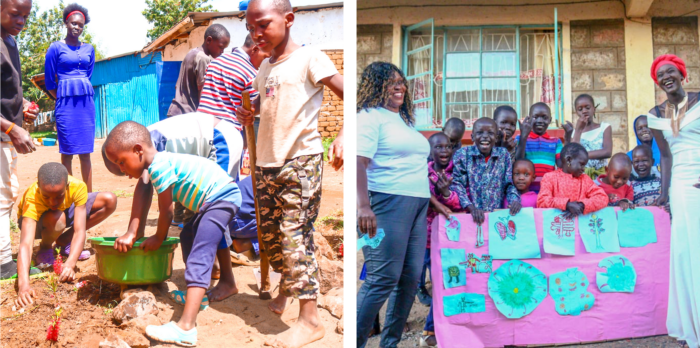 "The sessions were very exciting and engaging for the kids, especially the Peace Path activity where the kids really loved the idea of the observation walk and the outdoor activity. It was awesome to see kids collaborating in designing, innovation and creativity – and also seeing the laid-back kids opening up after some time and contributing to the activities. These activities will definitely help the educators identify and discover various hidden talents of the kids to be able to further develop them"

Carolyne Narangi, Founder of Icare Sustainably International
You can find the full set of activities, stickers and colouring sheets on the Explorers for the Global Goals campaign page.
Send us your pictures on on social media using #GlobalGoalsExplorers and tagging @theworldslesson. We love to see them!