We Love Our Planet
This Explorers for the Global Goals activity invites kids to take part in an art project to represent their love of nature and share it with their community.
The activity involves going outside to collect natural objects to decorate a heart. Children will:
Develop 5 key characteristics: empathy, curiosity, problem solving, creativity and effective communication.
Explore concepts like nature, love and community.
Be introduced to the Global Goals (SDGs) for the first time.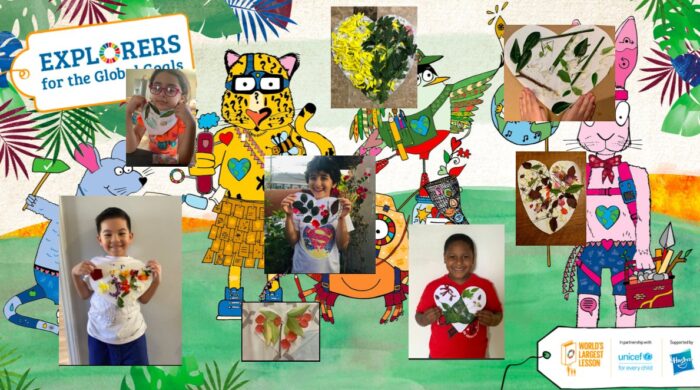 Clubs and camps, Distance learning, Lesson plans, Parents
4-8
English
Protecting Planet Earth
1-3 hours
Related Goals