Artivism for Nature (India)
In this creative lesson, students will be taken through 5 engagements that aim to extend student learning on the theme of Nature Positive. Through mindfulness, storytelling, reflection, expression and action students will end by making a picture of a tree and uploading it to a virtual forest showing their commitment to being Nature Positive.
The lesson plan is conceptualised, created and designed by Slam Out Loud in partnership with World's Largest Lesson, supported by Global Commons Alliance.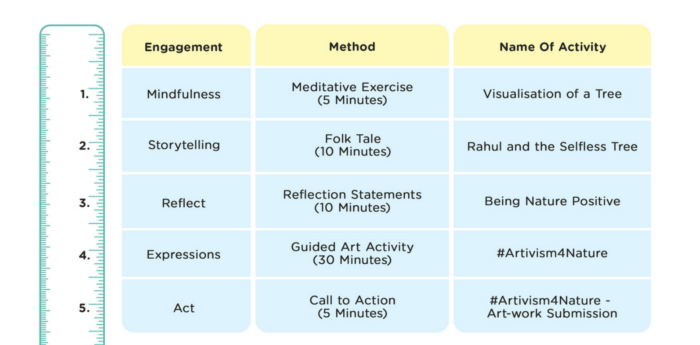 Lesson plans
8-14
English
Protecting Planet Earth
< 1 hour
Related Goals