THE BACKGROUND
In 2022 the United Nations hosted the Transforming Education Summit in New York. It was held in response to a global learning crisis, with too many children worldwide missing out on school, and not enough learning what they need for the future. 
Children and young people under 18 make up more than 25% of the global population, but they are rarely consulted on their education.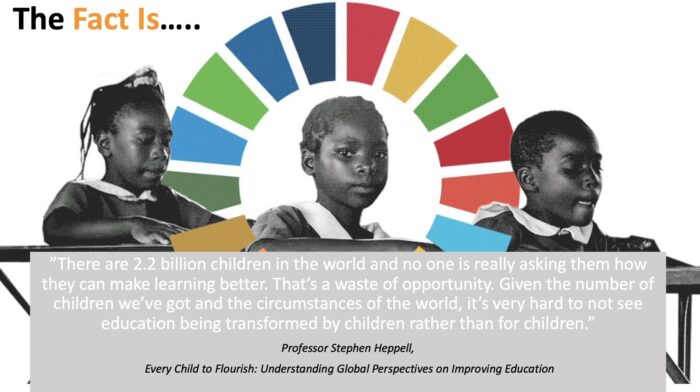 So the World's Largest Lesson teamed up with NetApp, a cloud-led, data-centric software company. Our mission: to help students speak up for SDG 4: Quality Education using the power of data!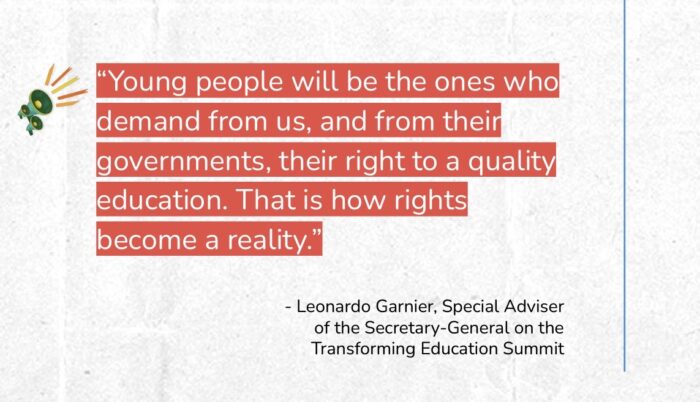 SO WE CREATED SOME LEARNING RESOURCES…
This video introduced the campaign to students:
We created three World's Largest Lesson resources for the educators in our network to use.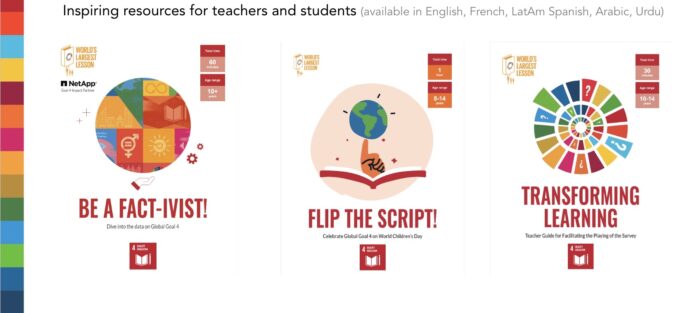 Be A Fact-ivist! 
An SDG 4 data project where students learn how to handle data, identify the facts and take creative action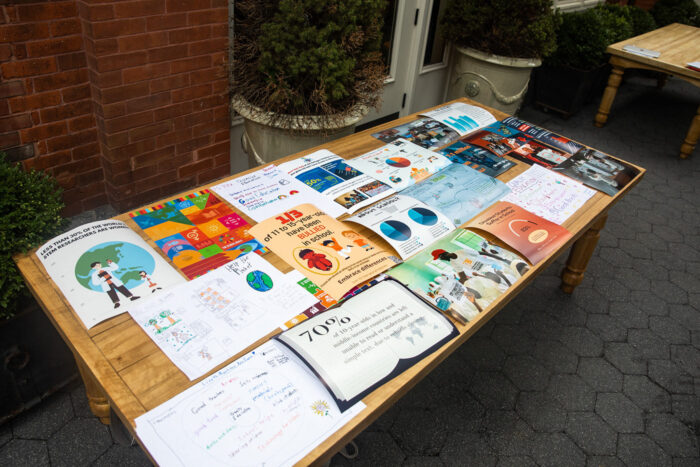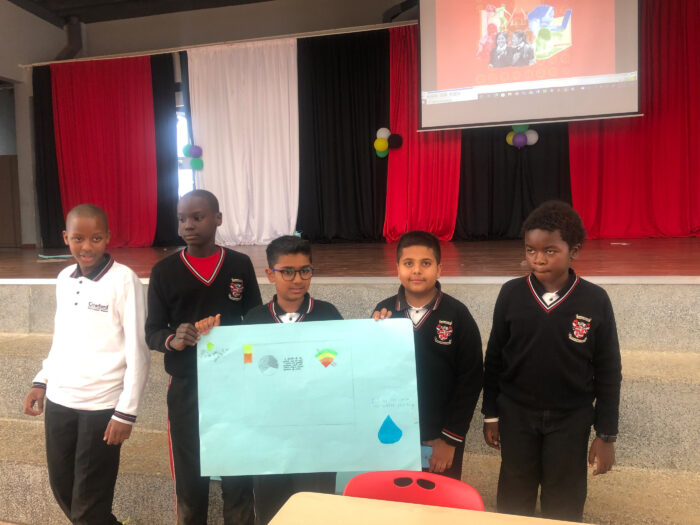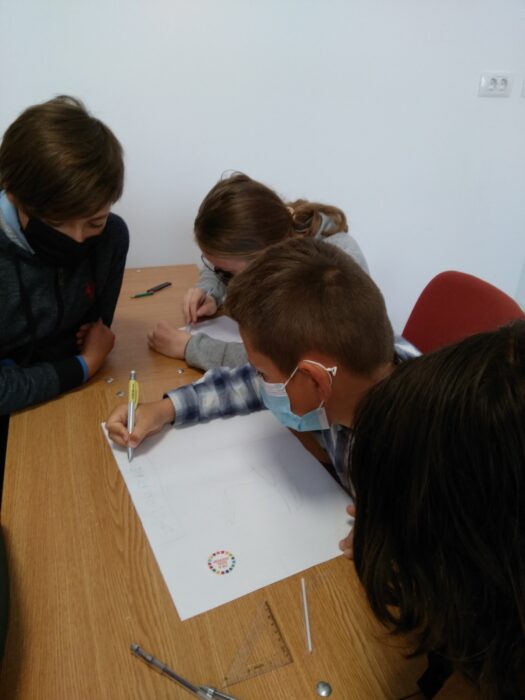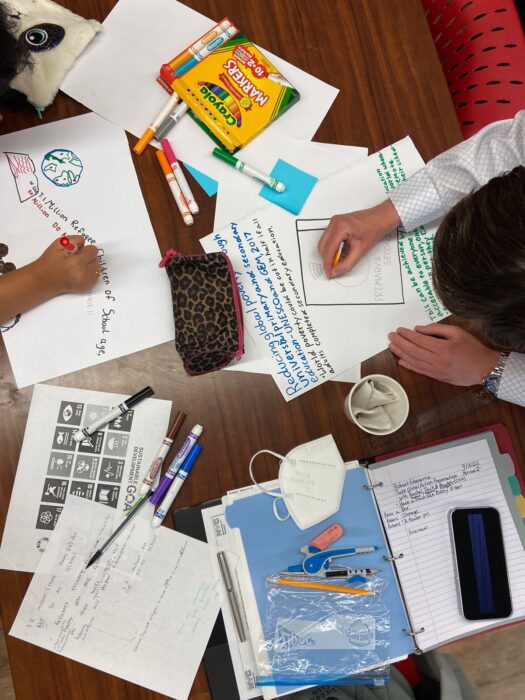 You can see more of these here.
Flip The Script!
A lesson inviting students to take action for SDG4 by designing their own lesson and teaching it to others for World Children's Day.
Check out Trisha's lesson on the magic of maths!

Transforming Education Survey
A gamified survey for students aged 7-18 years old from around the world to share their views and ideas about education and how they think it should be transformed.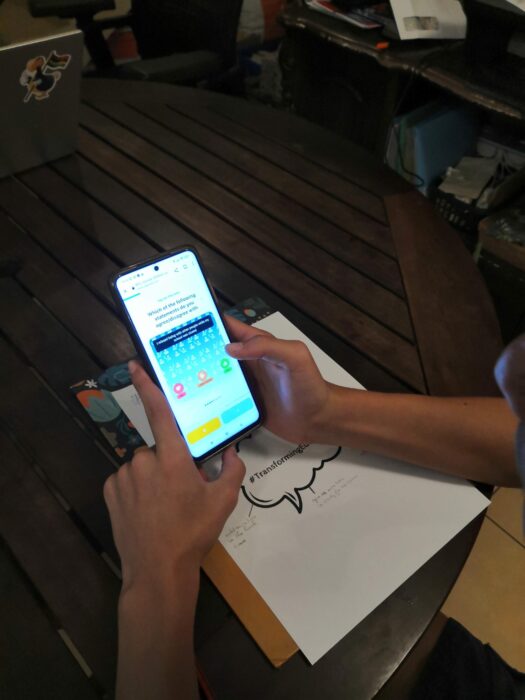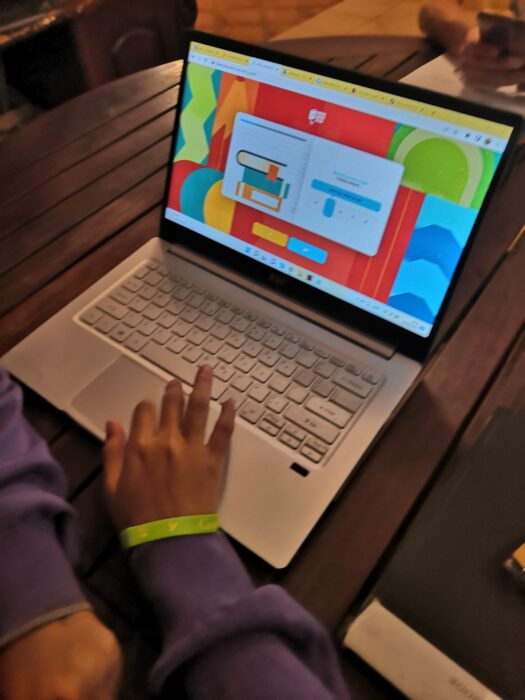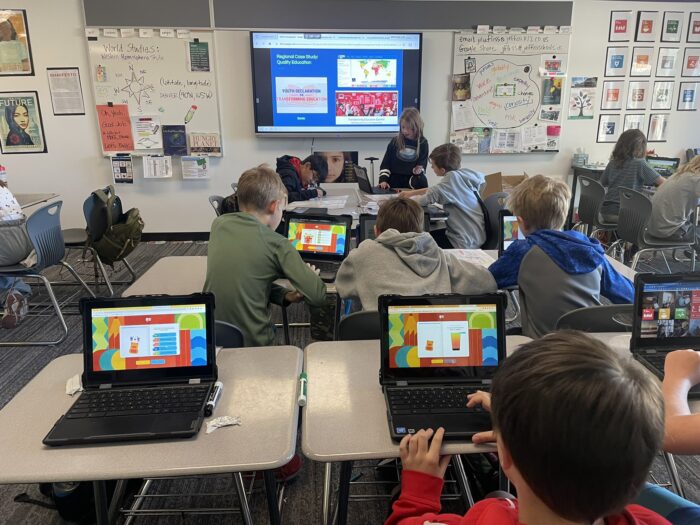 WE CHALLENGED LEADERS TO LISTEN TO STUDENTS…
Transforming Education Pre-Summit, Paris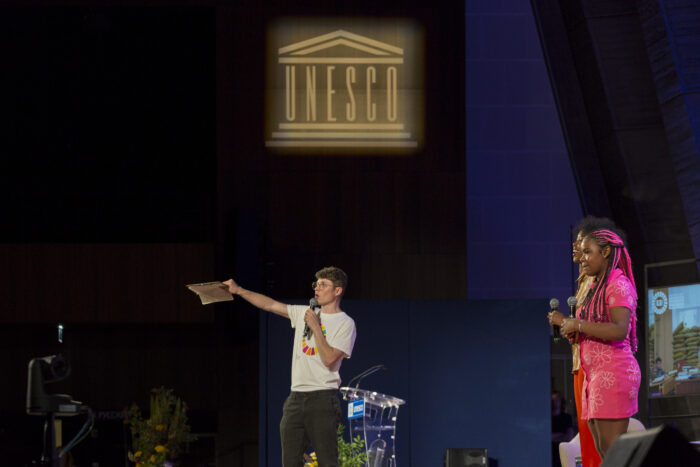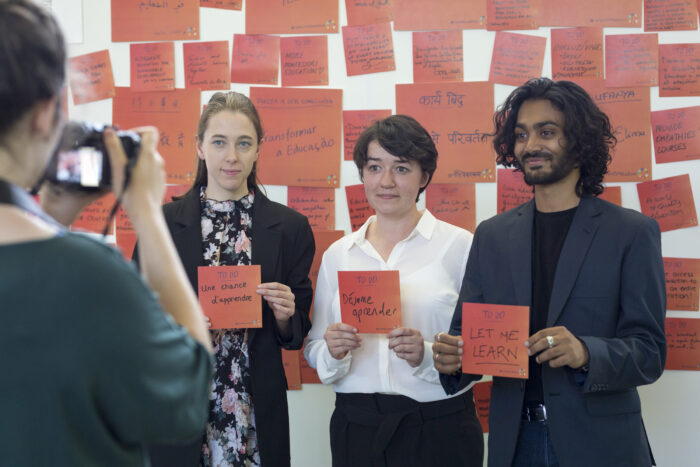 Transforming Education Summit and Student Voices at UNGA, New York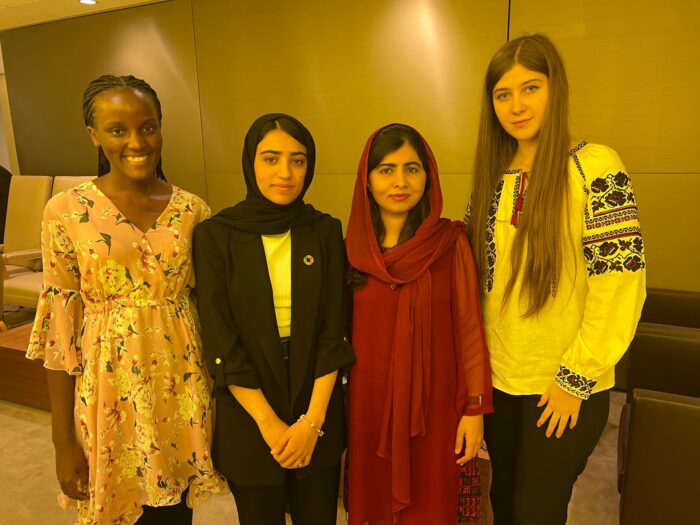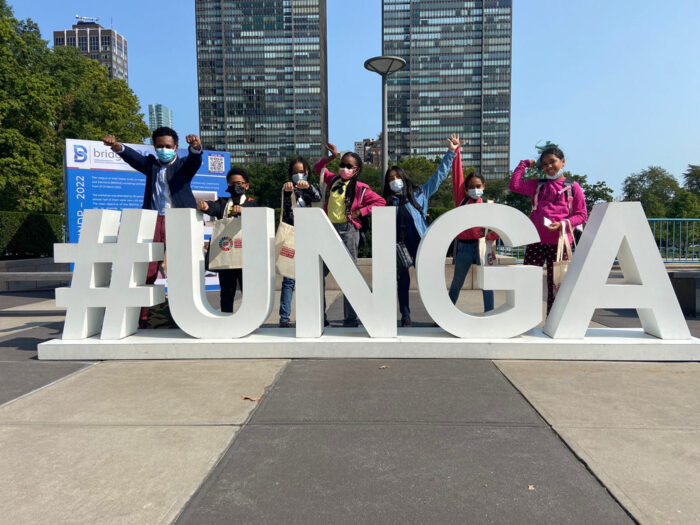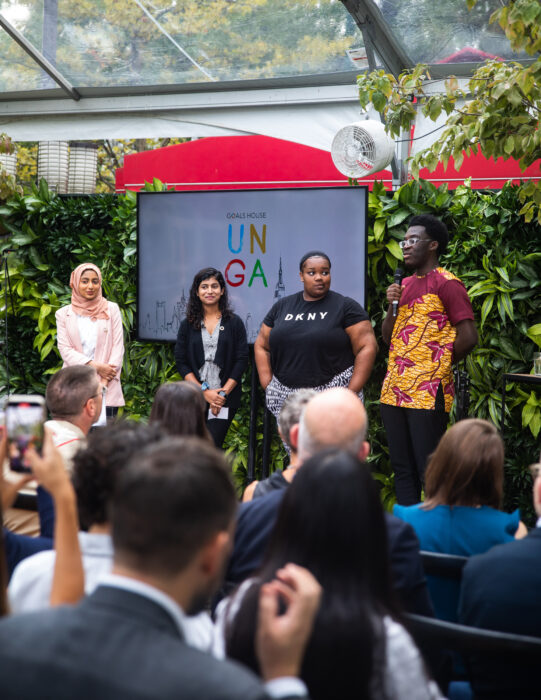 You can watch a short recap video here.
Student Voices, Bangalore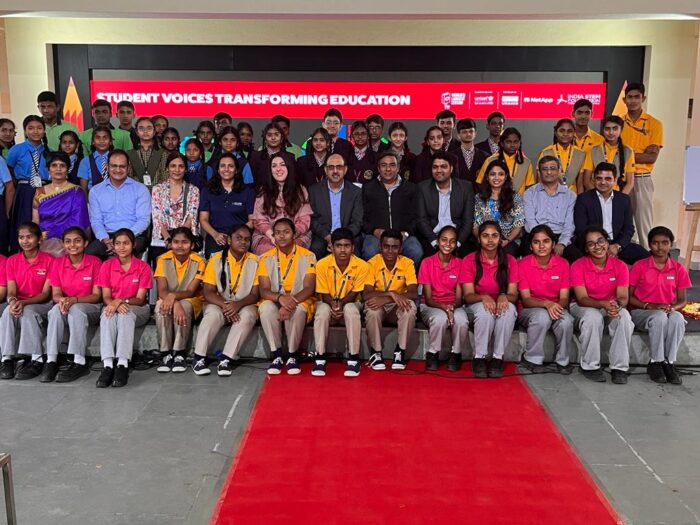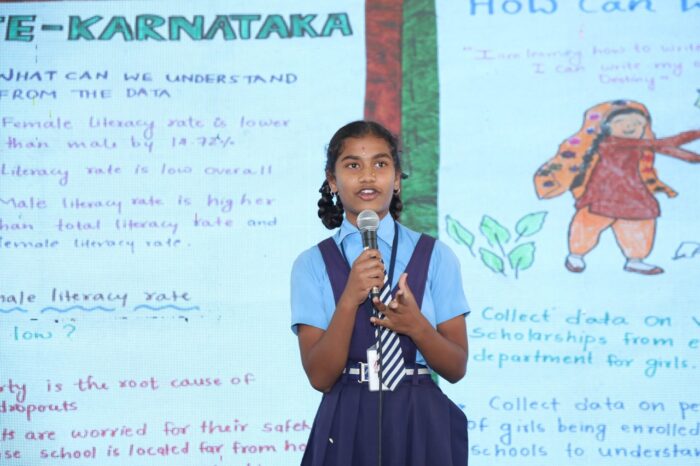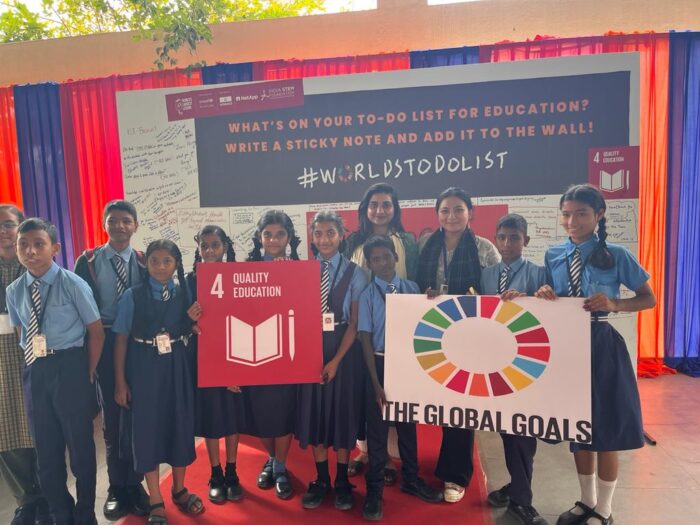 You can watch a short recap video here.
HERE'S WHAT THE YEAR LOOKED LIKE!
Thank you to all the amazing educators around the world who made this possible.
…AND NOW, THE SURVEY RESULTS ARE IN!
On International Day of Education we closed the Transforming Education Survey.
 37,000 students took part
From 150 countries 
Sharing 25,000 ideas to transform education!

The report shows how important it is that we all understand what data is and how to use it. Our data is powerful! We learned that…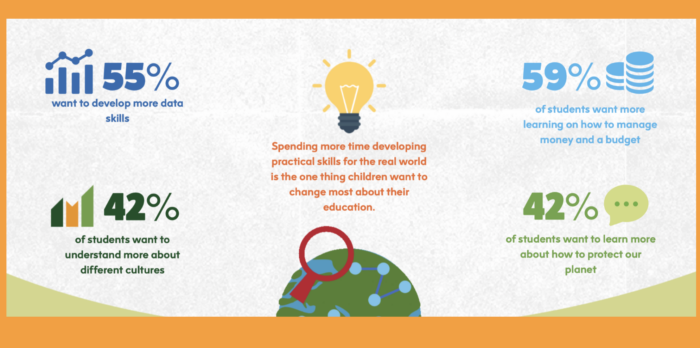 Read the report to find out more!
WHAT'S NEXT?
Students have spoken, now it's our turn! We're working hard to deliver students' views to education leaders at the UN and in countries, to make change happen. 
That means delivering the report to leaders at UNICEF and UNESCO, national governments and education organisations worldwide. It means sharing the findings at key education events, with educators and decision-makers at all levels. It means challenging leaders worldwide to ask students what they think about education in their countries.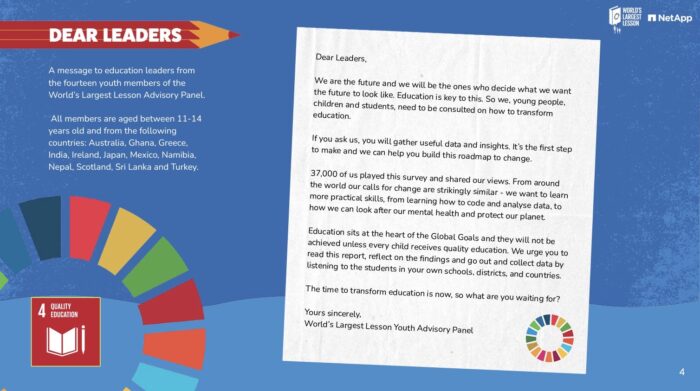 Meanwhile, NetApp are continuing their work to help students learn data literacy skills for the future, through their Data Explorers program, so that young people can harness the power of data to change the world. 
When it comes to transforming education, children and young people have so much to offer. Governments must consult and include children in their decision-making, so that education reflects those that it serves. 
As Matilda, 12, World's Largest Lesson Student Advisory Panel member in Australia put it: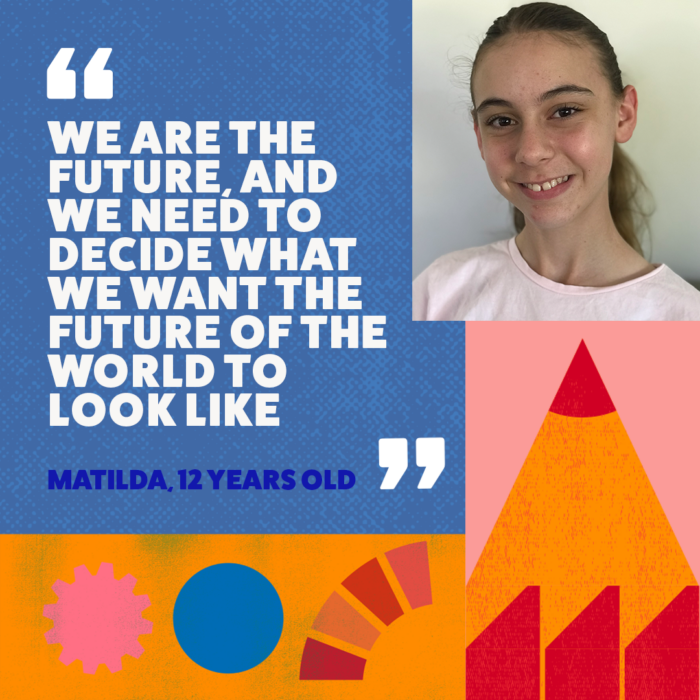 THANK YOU!
Thank you to our incredible partners NetApp, UNICEF and UNESCO and the amazing team at Play Verto who created the digital and paper-based survey and designed our report. 
Thank you to every student who has taken part and proven that you deserve a voice on education. 
And to every educator that is bringing our resources to life in your schools and settings – all we do is thanks to you!